It's that time of year!  You know you need fresh Christmas Family Portraits for your Christmas cards and gifts, so now's your chance.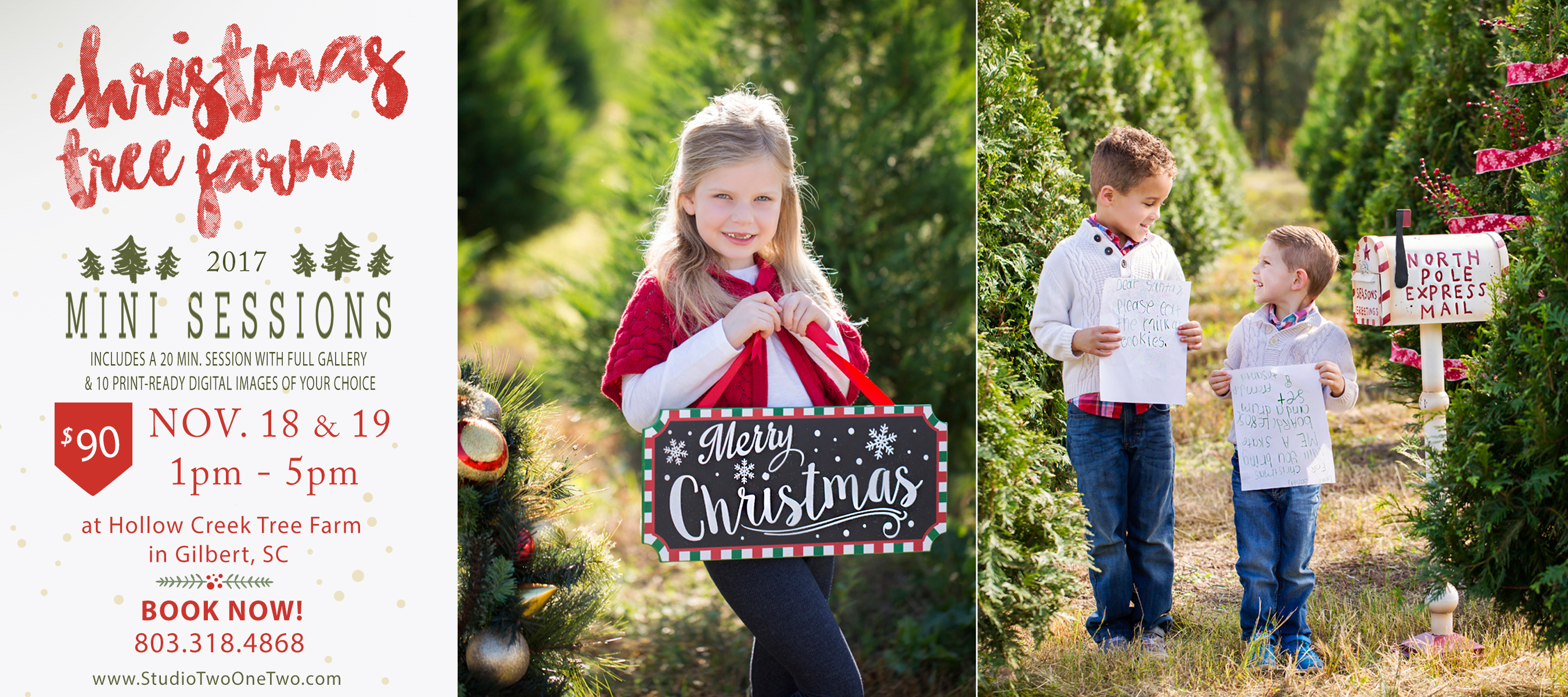 Book your slot for our Christmas Tree Farm Mini Sessions at Hollow Creek Tree Farm in Gilbert, SC while they last.
We're almost fully booked up for Sunday, November 19th, 1-5pm, but have opened Saturday, November 18, 1-5pm.